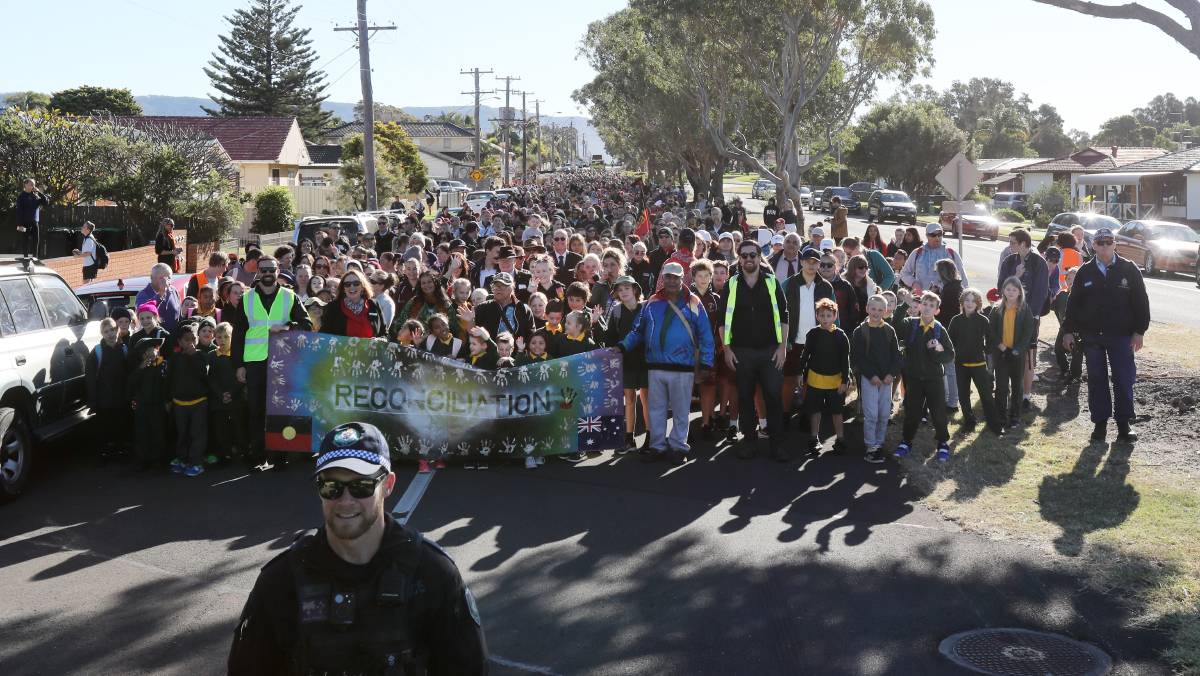 "Grounded in truth, walk together with courage".
This year's National Reconciliation Week theme was taken to heart by thousands of students and community members who took part in the Bellambi Community Walk for Reconciliation.
Even Keira MP Ryan Park joined the annual event on Friday.

He joined primary and high school students from 45 public and private schools along with their parents, Aboriginal Elders and community representatives walk from Holy Spirit College to Bellambi Public School.
Aboriginal elders Uncle Richard Archibald and Aunty Sharralyn Robinson again led the annual walk held to coincide with National Reconciliation Week (May 27 – June 3).
Bellambi Public School principal Michelle Sotiros said the week invites communities from all backgrounds to contribute to the national movement towards a unified future.
Ms Sotiros said the school takes the lead to embed Aboriginal culture in education.
"Reconciliation isn't a single moment or place in time," she said. "It's lots of small consistent steps and many big strides.
"Our community will walk together as one to make Reconciliation a part of our everyday life."
Written by Agron Latifi – May 31 2019, originally published in the Illawarra Mercury